You can feel it in the air, can't you? The distinct tingle of hype, the sense that we're in the calm before the storm. It's the same kind of excitement that used to permeate the web ahead of E3, but this time, we're all looking forward to the PlayStation Showcase, which airs next week, on the 24th May.
The expectations for this long, long, long awaited event are sky high, and while we're slightly concerned that Sony won't be able to match the hype, nothing can stop us from posting some (potentially very misguided) predictions.
And so we've rounded up the Push Square editorial team to talk about what they'd like to see from the PlayStation Showcase. Let's hope they don't end up looking like complete idiots!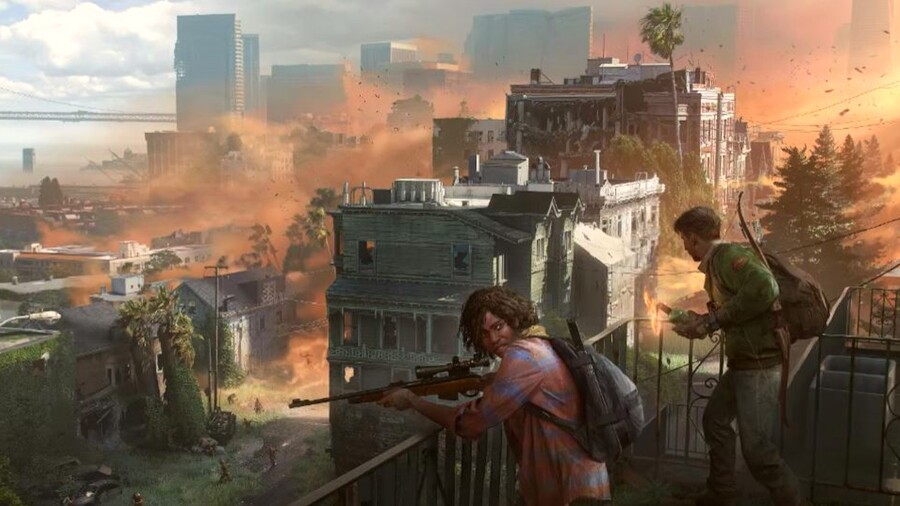 Aaron Bayne, Video Producer
The Last of Us Factions 2 will be fully announced. Fans of the original Factions multiplayer have been waiting many moons for this, and I think we're long overdue a reveal for this secretive multiplayer project. But I'll go one step further and put my tinfoil hat on: I think we could get a release date alongside a reveal that's not only this side of 2023, but just weeks away. With the franchise's popularity at an all-time high thanks to the Part I remake and HBO show, and the 10th anniversary of the PS3 release landing just weeks after the Showcase, it seems like too good an opportunity to miss.
SUPER… HOT!!! Need I say more? We know that the PSVR2 will be a big part of the upcoming Showcase, and I can't think of a better way to amp up the VR masses than with the announcement of a PSVR2 upgrade to one of the most critically acclaimed titles to ever grace the medium. I mean seriously, why was SUPERHOT not there from day one!?!
Naughty Dog will announce its next project. Fingers and toes are crossed on this one, but it's been three years since the launch of Naughty Dog's last project, The Last of Us: Part II. And while yes, I'm praying that we get its multiplayer Factions game this year too, I think now would be a great time to at least tease what's next from a single-player perspective. The Last of Us: Part II was revealed four years before its release, so I think we could expect something similar here… hopefully.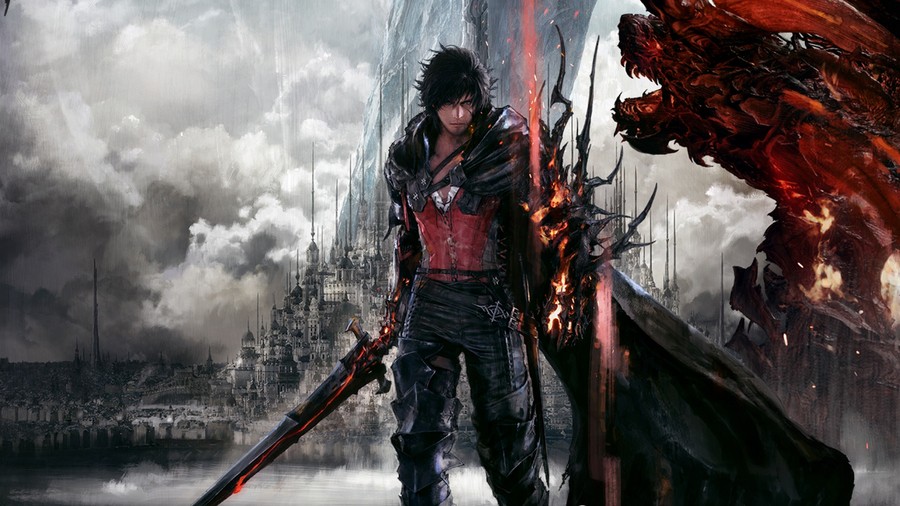 Khayl Adam, News Reporter
We'll be forced to endure more Final Fantasy XVI gameplay footage. I think Final Fantasy fans, at this point, have seen enough, especially considering the game is out next month. Despite that (or perhaps because of it), Square Enix will force feed us all one more unwanted and extended gawk at the legitimately phenomenal-looking sixteenth mainline entry.
Sony Santa Monica teases something new. We know that the God of War Ragnarok dev has "a lot of different things" going on, and it doesn't seem likely we see Kratos or Atreus again for a while. I think we get shown something new instead, perhaps whatever SIE head honcho Herman Hulst was so pleased about. It's a long shot, but hey, dare to dream!
Death Stranding 2 is shown, and it's weirder than ever. We get our first glimpse of Kojima's next effort, and it's outrageously strange, making the massed beach whales and angelic apparitions of the first game seem common. Weirdness is often in the eye of the beholder, so let's say the prediction is that we see a teaser trailer of some description. Who knows, maybe those Sony staffers at Kojima Productions were getting a sneak peek?
Liam Croft, Assistant Editor
The Metal Gear Solid 3: Snake Eater remake is real, but there's more. Following all the reliable reports from industry journalists, I'm pretty confident this remake of Metal Gear Solid 3: Snake Eater is indeed a thing, and we'll see it announced during the PlayStation Showcase. It'll look outstanding, and I'm already pencilling in a 10/10 rating for when I review it. However, I hope there's more. They don't have to be full-blown remakes, but I want to be able to play Metal Gear Solid and Metal Gear Solid 2: Sons of Liberty on my PS5 with Trophy lists. Ports, remasters, whatever they are — just make it happen, Konami.
Honkai: Star Rail gets a PS5, PS4 release date. A turn-based JRPG that's also a Game as a Service that'll be updated for years sounds pretty incredible to me, and everything I hear about Honkai: Star Rail sounds fantastic, so I want to join the craze as soon as possible. We know PS5, PS4 versions are in development, and off the back of Genshin Impact's popularity, I think this JRPG alternative is big enough to warrant a presence in the PlayStation Showcase.
A new indie game quietly becomes the star of the show. For as good as Sony's first-party studios are, it's kind of predictable what they're all working on. You can't say the same for the indie space. I reckon a new indie game — in the same vein as Kena: Bridge of Spirits or Sifu — is going to come along and sweep us off our feet with an incredible debut showing. If I had to throw a name out, I'll hope for Limbo, Inside developer Playdead to finally reveal what it's been working on. The great thing about indies, though, is quality can come from pretty much anywhere. I think one project Sony decides to spotlight will jump to the top of our most wanted list.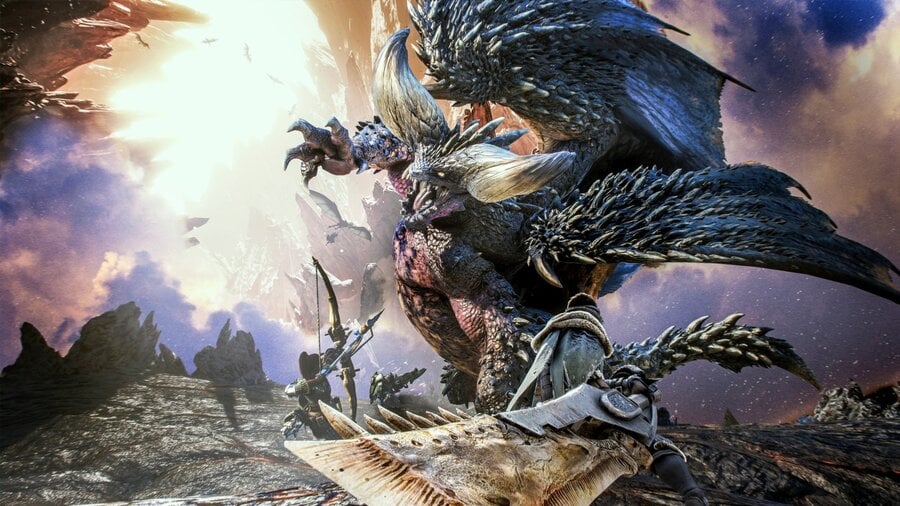 Robert Ramsey, Assistant Editor
Capgod announces Monster Hunter World 2. We all know it's coming, it's just a question of when. I was torn between predicting this sequel and a Dragon's Dogma 2 trailer, but I think it's still too early for the latter (unfortunately). But yeah, Monster Hunter World 2 is inevitable, and modern Capcom doesn't really wait around. This'll be a sequel with a vague 2024 launch window, and its reveal trailer will showcase a truly gorgeous looking game. I'm tempted to say it'll be fully open world — that'll be the gimmick — but I'm struggling to convince myself.

Like a Dragon Gaiden: The Man Who Erased His Name gets one of the show's best trailers. It might just be filling the gap until Like a Dragon 8 is ready, but I have seriously high hopes for RGG Studio's next title. The return of Kazuma Kiryu (as a main character) surely warrants a top-tier trailer, and I think we're getting one, alongside a… hmmm, I'll say September release date.
Granblue Fantasy: Relink finally gets a specific release date. Fantastic looking action RPG Granblue Fantasy: Relink is currently down as a PS5 and PS4 console exclusive, and it's still pegged for a 2023 launch. If it really is coming out this year, then it feels like the PlayStation Showcase is the place to make it official. Adding a bit more weight to this is the fact that publisher and developer Cygames recently established new offices in the US and Europe — strongly suggesting that it's gearing up behind the scenes. I feel like it's either this or Summer Game Fest, so I'll take the 50/50 bet!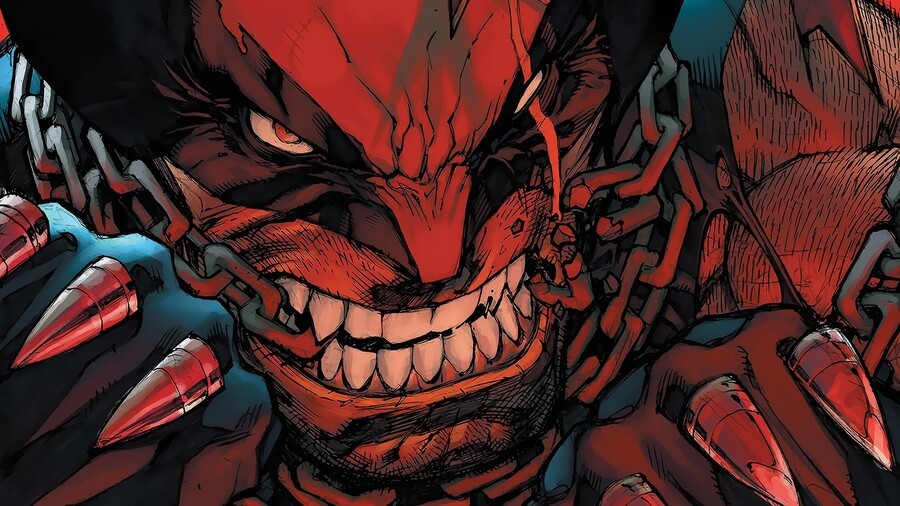 Sammy Barker, Editor
Marvel's Wolverine reminds you it's real. I obviously expect the vast majority of Insomniac Games' attention and energy to be invested into Marvel's Spider-Man 2 during this PS Showcase, but I think we'll get a reminder that Marvel's Wolverine is on the way. I'm banking on a short teaser trailer to set the tone, which I expect to be extremely dark. I think we'll see a panning shot of Logan's bloody claws before the game arches up and reveals his face, partially obscured by shadows, and a logo. There'll be no date or target release window, but it'll be enough to serve as a reminder that PS5 still has some very big guns out on the horizon as well.
Bloodborne is back. We know, from a commercial perspective, that the likes of Horizon, God of War, and of course Marvel's Spider-Man are Sony's big money makers. But there'll never be a crowd-pleaser quite like Bloodborne. Sony will be aware of this – it made the decision to remake Demon's Souls after all – and I think we'll see Bloodborne make a comeback at last during this showcase. Whether it's a simple 4K, 60fps remaster or a full-blown Bluepoint rebuild I'm not sure, but I think this will finally be Bloodborne's moment. Oh, and for the console purists among you, prepare yourself: I think whatever this turns out to be will also be available on PC.
Stellar Blade quietly steals the show. It's going to be really difficult for the other games in this PS Showcase to step out of the shadow of juggernauts like Marvel's Spider-Man 2, but I'm quietly confident Stellar Blade is finally going to get its breakout moment. Many seem to have slept on the news that Sony is now publishing this debut console effort from Korean developer Shift Up, but having recently embarrassed myself by getting addicted to the studio's undeniably pervy Gears of War-style mobile cover shooter NIKKE, I honestly think this is going to end up being one to watch. (Just be careful where you're looking!)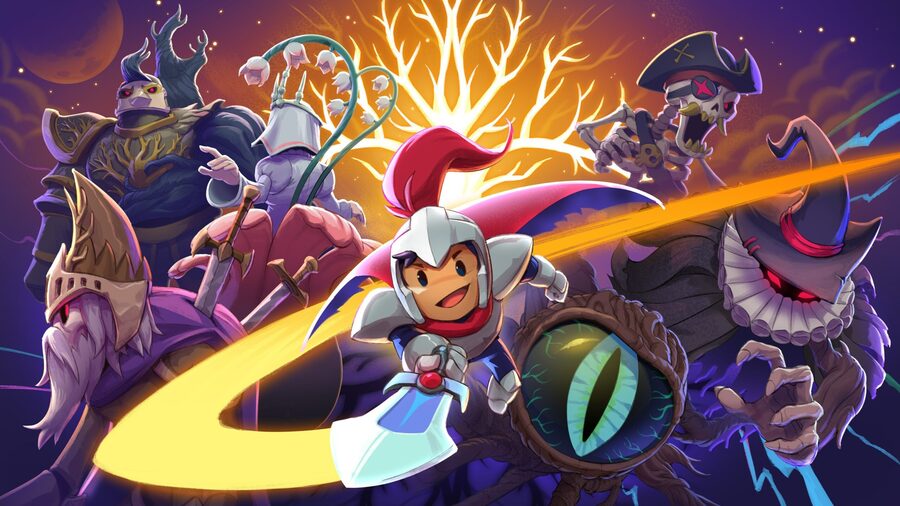 Stephen Tailby, Assistant Editor
Rogue Legacy 2 will finally be confirmed for release on PlayStation. My fellow editors will be bored to tears of me bringing up this game; I've been hoping and praying it makes the leap to PS5 and PS4 since its early access days. It's now available on everything else, and I think it's high time this hit Sony's platforms. The original Rogue Legacy was a firm favourite of mine back in the day, and everything I've seen of the sequel suggests it's bigger and better in every conceivable way — save for the fact it won't be releasing on Vita, that is. Anyway, I think the timing is about right, and developer Cellar Door has alluded to a port happening, so fingers crossed.
It's time for Team Asobi to reveal its hand. Astro's Playroom, the free pack-in game installed on every PS5, is an utter delight. It might be short, and technically more of a demo than a "real" game, but it's borderline magical while it lasts. Team Asobi has really hit on something with its cute little robot mascot — Astro Bot Rescue Mission on PSVR is also incredible — and I think it's fair to say the developer will stick with him for its next title. Whether it's a return to virtual reality on PSVR2, a full-blown flat screen PS5 adventure, or even a little of both, I have the utmost confidence in what Team Asobi is making. It's been two and a half years since PS5 launched, so I think now would be about right to see what's next from this imaginative Japanese dev.
Marvel's Spider-Man 2 launches 20th October, 2023. The vast majority of Sony's major games launch on a Friday, and it's been confirmed the game is heading for a release date in Fall of this year. At this point, I don't see them delaying; I think the game is locked in for the end of 2023. Moreover, it'll hit at that perfect proximity to the holiday season: far enough out that fans will buy it day one without hesitation, but close enough that it'll go on thousands of Christmas lists. I could've picked any date for this prediction, but honestly, I went with 20th October because it just looks and sounds nice. I can imagine 20/10/23 (or 10/20/23 across the pond) at the end of the trailer. This is far too specific, isn't it? If I'm right, you all owe me a biscuit.
---
Now that we've got our predictions in writing, it's time for you to do the same. Feel free to discuss our madness and then post your own hype-blinded expectations in the comments section below.