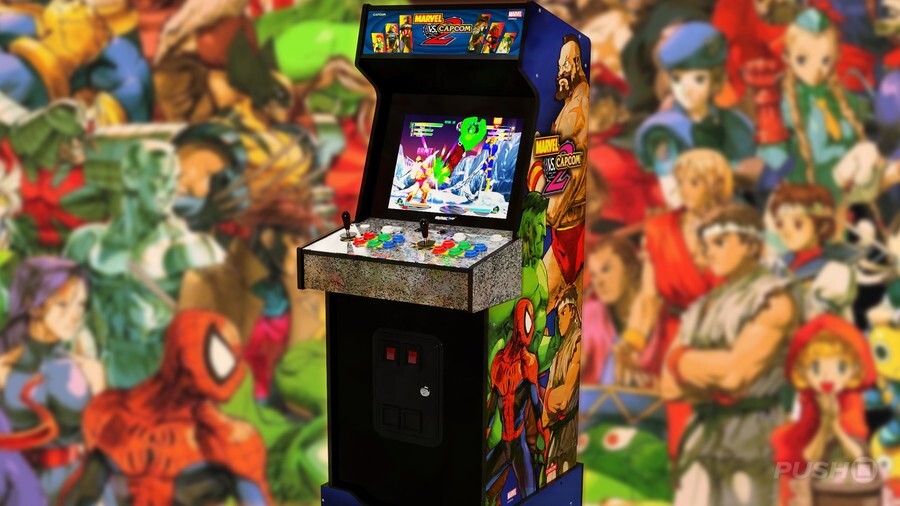 The time to buy an arcade cabinet is now, as Marvel vs Capcom is back. While many are still holding out hope for a nice console collection of the classic fighting games, this mid-size Arcade1Up cabinet at least confirms there's been some kind of movement with the license of late. The cabinet actually includes eight games in total, including the all-important Marvel vs Capcom 2.
The full roster includes:
The arcade cabinet even boasts online play, although we're not sure how busy those lobbies will be. Pre-orders will open on 8th September, and you won't be taken for a ride, with a $599 price point. We should stress that shipping is limited to the USA and Canada, unfortunately.
Is this something you'd like to add to your gaming space? Tag team combo the comments section below, and let us know.